Sales Enablement Platform
Conquer makes selling smarter by delivering intelligent sales insight, engagement, and automation.
Gain visibility into the sales process and drive rep efficiency without relying on rep data input. Conquer's sales enablement tools and guided selling platform help you reach and close buyers faster with tools to track all activity, automate workflow, improve customer interactions, and increase revenue.
Our sales enablement software delivers:
Automated data entry into your CRM to take the burden off your sales team
Omnichannel sequences & seamless tracking
Guided Selling through AI battle cards and live objection responses
Salesforce Sales Enablement
The first step for any modern revenue team should be to automate data entry into your CRM. Data is the lifeblood of a sales organization, so it is critical to accurately track all customer interactions to use that valuable data in improving communication and outreach.
With Conquer's sales engagement platform for Salesforce, you can:
Automate data entry for sales reps – remove manual data entry for 100% accuracy
Track pipeline value, number of deals, average sales cycle length, and lead response times
Leverage customer data to inform sales strategy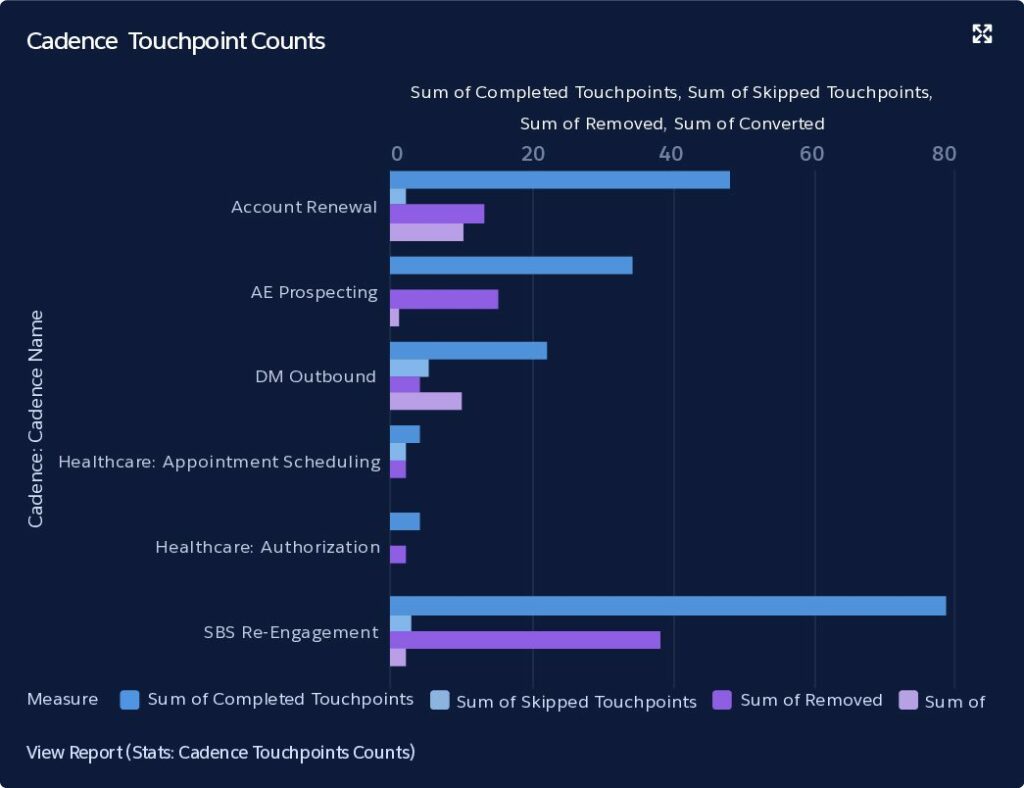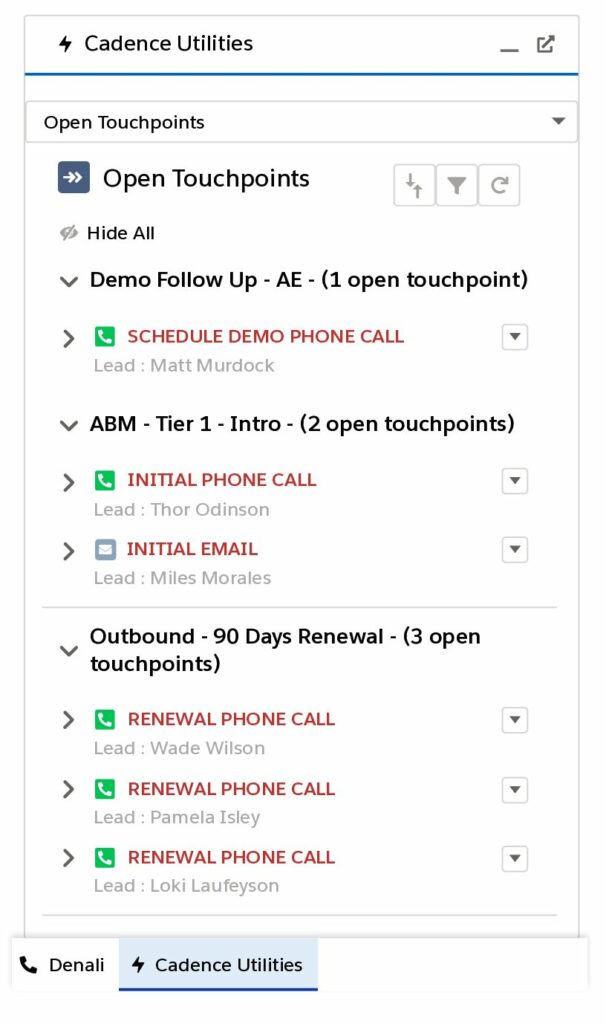 Sales Engagement Software
Any sales rep who has worked inside a CRM system knows the hassle of manually updating deal stages across the customer lifecycle. That's where sales engagement software comes in. In fact, 89% of workers report greater satisfaction with their job due to automation, giving them time back and a better work-life balance.
Conquer's sales engagement platform delivers data automation to help organizations:
Streamline deal stage progression
Reduce sales rep churn
Anticipate customer and prospect needs
Guided Selling Platform and Salesforce Guided Selling
Conquer's guided selling software takes the manual burden off reps with workflow automation – allowing reps to focus on selling – rather than worrying about manual processes and administrative tasks. Reusable templates, touchpoint instructions, and real-time battlecards ensure your reps always know what to do next. Our tools are native to Salesforce – saving you training time and money.
With Conquer's guided selling tool, you can:
Drive the best sequence of sales actions and activities
Consolidate all communication channels into a single user interface in Salesforce
Replicate best practices across your entire sales team
Move your leads through the funnel faster with proven cadences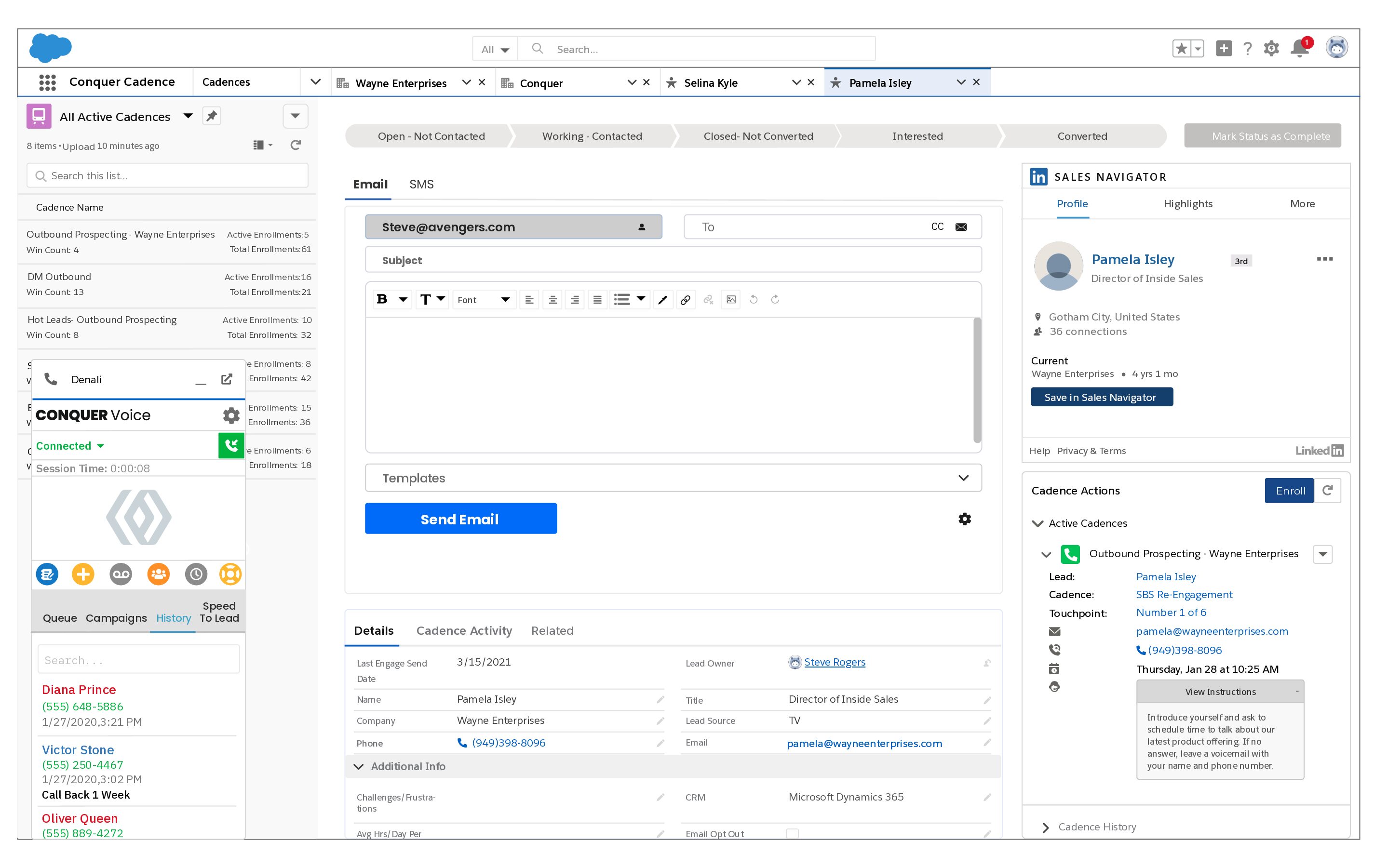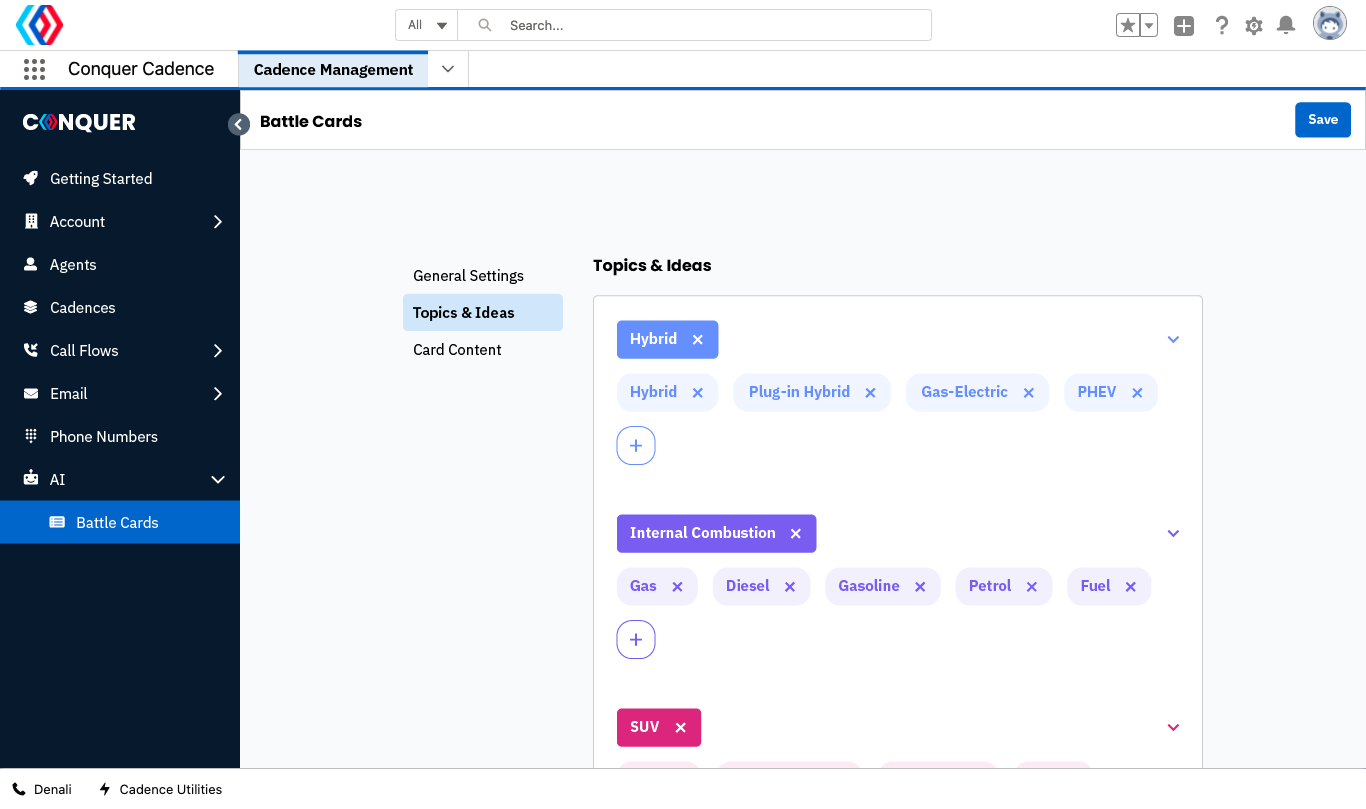 Salesforce Sales Engagement: Real-time Battlecards
Gain the knowledge you need when you need it. Conquer Voice serves competitive battlecards when keywords or topics are detected on the call to ensure your team always knows what to say to gain the edge on competitors and counter objections.
With Conquer's Battlecards, you can:
Improve customer interactions with full customer history and communication scripts
Reduce guesswork and improve training timelines with proven cadences
Track rep progress at every stage
Leverage data for accurate pipeline metrics
Sales Engagement Platform for Salesforce
Automation is crucial for sales organizations to satisfy both their customers and their sellers. Conquer's sales engagement and guided selling solutions help provide automation that leads to a more productive seller, as well as a more accurate and repeatable sales process.
Learn how we help enterprise sales teams automate and Conquer their workflows.
No Results Found
The page you requested could not be found. Try refining your search, or use the navigation above to locate the post.