Who We Are
Conquer is a private, market-leading, cloud software company that
provides transformational applications to large enterprise customers
that increase their revenue while allowing them to better serve their
customers.
We offer the only Sales Engagement Platform (SEP) solutions on the
market that are truly native to Salesforce CRM, serving industry
leaders in a secure, scalable platform that eliminates
bi-directional data sync to the CRM while guaranteeing to deliver
proof and client success. Conquer Voice and Conquer Cadence
automatically update every omnichannel guided selling activity
directly into clients' existing Salesforce/Microsoft CRM to make
sales and service teams more effective at gaining access, growing
pipeline, winning revenue and strengthening customer relationships.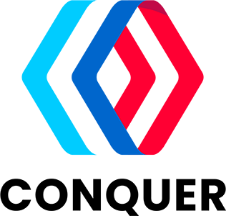 We Are Obsessed With User Adoption.
We Are Obsessed With Customer Success.
Our Core Values
Integrity
The words honesty and integrity are often interchanged, and their meanings are very similar. We see integrity as the highest rung, it is the only thing we have that cannot be taken from us, it must be voluntarily given up. We believe integrity in an individual and in a company is the most important quality to possess and to preserve. Tell the truth.
Fairness
We speak of fairness as a foundation for decision making and how to treat others. Fairness is treating your customers, your employees, your partners, and your shareholders with the same respect, the same measure, and judgment. Make the right decision.
Communication
Communication, both internal and external at Conquer, is open, honest, safe and respectful. The more we communicate the better.