Who We Are
Conquer makes selling smarter by delivering intelligent sales insight, engagement, and automation. Conquer works inside your existing CRM to connect your sellers with your economic buyers faster, with less effort, and better results.
Backed by over 15 years of engineering, Conquer is a trusted Independent Software Vendor (ISV) partner for both Salesforce and Microsoft Dynamics 365, two of the largest Customer Relationship Management (CRM) ecosystems. With over 400 5-star reviews on the Salesforce AppExchange and the largest sales engagement deployments within those ecosystems, Conquer is trusted by enterprise organizations such as ADP, Waste Management, Paychex, and Toast.
At Conquer, our mission is to enable sales and service teams to overcome their obstacles and conquer their days. We act as a partner, not just another vendor, committed to the success of our customers that we work with every day to solve critical requirements for modern revenue teams.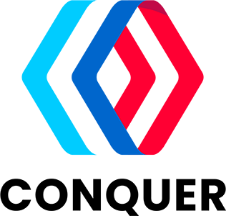 Our Core Values
Building the Best Products
Conquer is committed to designing and creating intuitive, effective products that add value to our partners rather than just representing another cost for a tool nobody will use. Our customers love using our product because they actually make their lives easier and streamline their sales organization.
Solving the Biggest Problems
Conquer is focused on helping the largest Fortune 500 enterprises in the world solve the most challenging problems in their sales process. We enable thousands of sellers to work faster and smarter, creating an easier sales experience for both the economic buyer and the seller.
A Partnership You Can Trust
At Conquer, our partnership goes beyond just a product. Our team of experts are dedicated to helping our customers resolve critical issues in their sales process. We are the team that shows up when a partner doesn't have the strategy or the resources to solve their problems, because unlike other vendors, we are invested in the success of our customers and our partnership.