An interview with Joshua Tillman, Founder of Conquer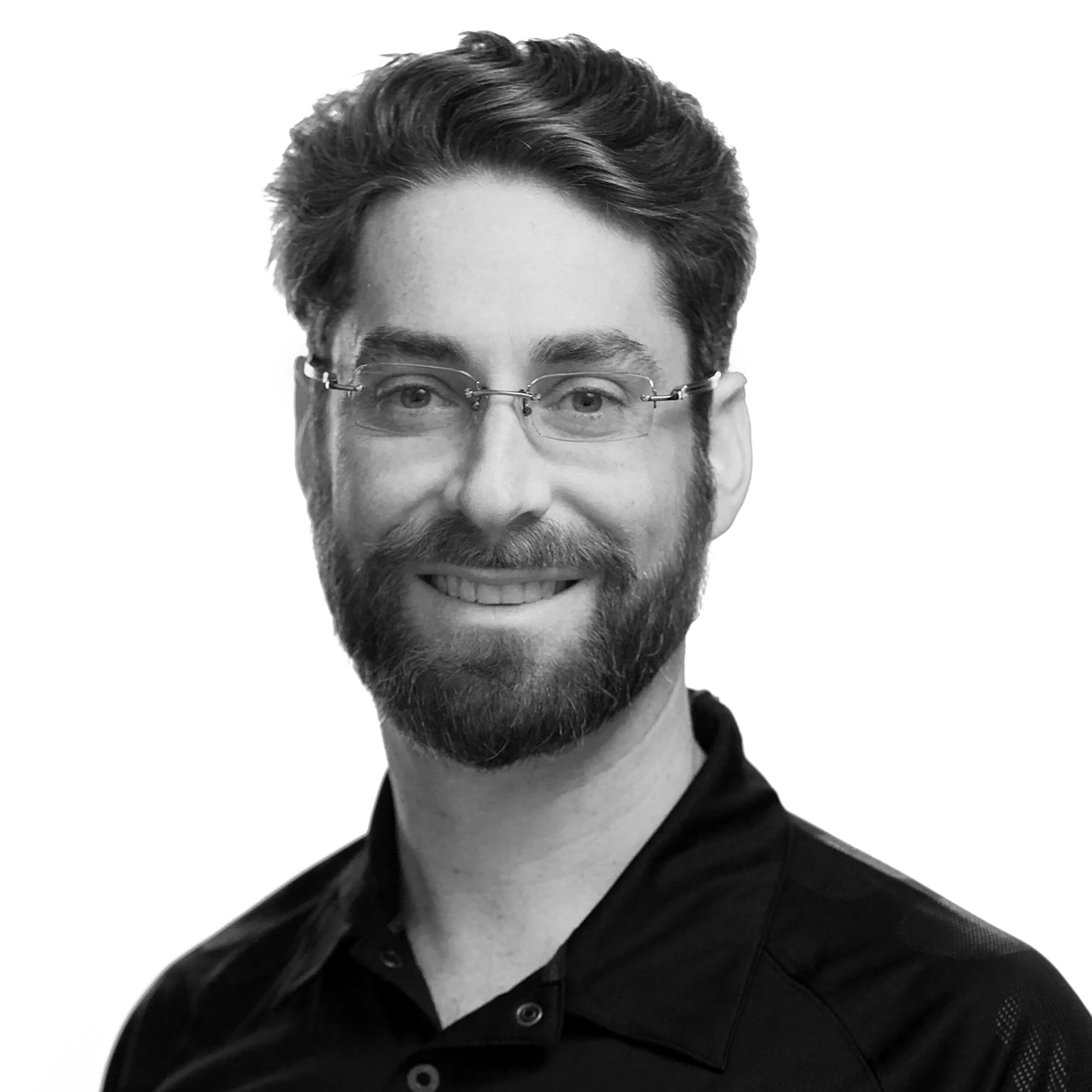 Q: What was the "AHA" moment that drove you to start the company in the first place?
I was an undergrad at the University of California, doing internships on Wall Street and for financial institutions. I was manually picking up the phone and dialing the phone and having a very difficult time getting people to answer for either research or sales. Maybe one out of 100 people answered and they didn't want to talk to me. So it was very difficult to practice and get good with such a low answer rate.
So I started looking at technologies like predictive dialers and realized the mathematical problem that "X number of sellers, Y number of phone lines and Z amount of leads or contacts answering the phone" are never equal.
Hence the latency or dead air that was specific to predictive dialers. And despite research I was doing, I realized no one had solved the mathematical latency of XY never being equal. And that's how we started: to design a system that allowed me to make more outbound phone sales calls and reach more live conversations without telling the person that answered it's a predictive dialer with that latency of two to five seconds before you would hear me on the call.
Q: Was that the original idea for what you wanted the company to become?
I didn't want to start a company at that time. I was doing research and I couldn't get people to answer the phone. One day I was sitting in my house in Sacramento with my then roommate (and original co-founder) who was saying we should build a prototype. And so we did. It was on CentOS and FreeBSD operating systems that we designed in my office. It was a two inch monitor, green screen.
It was a command line interface. So I had to initiate the database. Then I would take the phone numbers from the excel file loaded into the database, connect to my cell phone, make outbound phone calls in order of the excel spreadsheet. I'd have to track the call and make the connection to the paper. That was the prototype.
Then we basically created a user interface in the prototype. I could then see the person's name and his contact information. I could put his email in there. I can have a phone number and I could click to call it out of the predictive dialer engine: multi line dialing. That became a prototype for what we called Refractive Dialer.
Q: And what happened after you finished college?
By then, I was doing internships in real estate. This is at the tail end of the real estate boom. I was outputting as much as 30 other people and quantified it. I'm thinking, you know what? I'm making money, closing deals on this. Maybe we have a business that we should pursue off of this technology.
Q: What did you then do?
I found the biggest real estate brokers in the Sacramento area. I wrote them a sales email, and those got me several meetings with the original (and largest) real estate brokers in Sacramento. The very first one I went into, I did a pitch in a demo of Refractive Dialer, and I walked out with a $28,000 check.
Q: As the visionary then for DialSource (now Conquer), you've worn all the hats along the way. Is there a particular hat that you like wearing more than others?
Yes, leading the vision and engineering with our lead engineers.
Q: Would you say the company was in the right place at the right time, probably twice?
I would say some aspects were. Refractive Dialer was building the telephony backbone, then I went with Refractive Dialer to our biggest customer at the time. They said, "We just signed up with Salesforce. It needs to work inside of Salesforce." That's when we then moved to DialSource, bringing the telephony in the user interface into Salesforce, and then starting to focus on what we refer to as post-call automation. Updating fields, things like that. That was kind of the DialSource engine.
Refractive Dialer was too early to the market. DialSource was too early to the market. There was no real such thing as native applications in Salesforce and no real big enterprises needing it. They were looking at adopting third-party applications because the cloud wasn't really defined to be a secure and compliant area for the biggest, slowest moving enterprises. Now, being native and secure and compliant matters to large enterprises. So, I think for the first time with Conquer, we are at the right time in the market.
Q: Can you describe these pivots into creating a Sales Engagement Platform? Did you see it coming, or did you just guess right?
No, I saw it coming. On a call with ADP just today, they said that Conquer touches more revenue generation than any other technology in the world for them: inbound IVR, routing, emails, cadence outbound calling. We touch every component of the sales and service life cycle, including all inbound phone calls for multibillion dollars in revenue for them.
We are on this Venn-like diagram of covering so many pieces of technology securely and compliantly that it goes beyond just sales enablement or engagement. Other solutions don't do that because the telephony systems cannot, in real time, look up fields inside of Salesforce and outside of Salesforce to make intelligent inbound routing decisions like our new Call Flows engine.
Q: At what point of building the company did you have success with Fortune 500 companies?
Our very first big account was Hearst Media. GQ magazine, Oprah magazine, San Francisco Chronicle, Houston Chronicle, the whole conglomerate. They were new to Salesforce and I won the contract. I remember getting the call from the CTO at Hearst, and he's telling me "You just won the contract for all of Hearst, and our normal contracts are like 10 grand, 15 grand." It was like a $450,000 contract.
I told him that we would improve his output per user by 30x because that was the number I knew. He told me I was full of it. Well, he later wrote in our AppExchange review that "the crazy numbers you hear Josh talk about are not only believable, but they're actually conservative."
Q: When did you realize that you needed some help to take things to another level and start to build a more experienced team?
Immediately, but I was resource constrained. I always wanted to build an elite team of operators that are highly efficient in strategy execution and output, but was unable to afford the quality of talent that I needed for a very, very long time.
Q: And what type of personal challenges did that create for you?
I was talking with my father recently, and he reminded me that I started the company with $5,000. And in the first 90 days, that became something like $150,000 in revenue. And we grew rather rapidly, and then we had our first million dollars in revenue. There were just the two of us, I was doing sales and half of our engineering. He was doing half engineering and some of the accounting.
The problem was my level of experience. I started this company out of school. I was an undergrad rewriting the research paper and then prototypes and then boom, I was out of the gates doing this stuff. So I was constantly in the deep end, and perhaps my own worst enemy by going into the deepest and to the biggest problems and then starting there. Despite my best efforts to try and do the opposite, I still don't after 20 years.
Q: Why do you think that your large enterprise customers see Conquer as the best solution for them?
It's our ability to identify complicated problems and build engineering solutions that are simple, elegant and powerful to use both in keeping them inside the CRM, and keeping the security and compliance inside of the CRM. And more importantly than ever with Conquer, I'm hearing that as our solutions become operationalized, it's how we solve redundancy or elimination of tech stacks. Our larger enterprise customers say, "I'm going to get rid of these three or four tools now because those components are in Conquer."
I think what our existing customer base is looking to do and understanding who we are, is a more sophisticated and more mature approach. That's way different from what they may have experienced with our competitors previously, where they may have used Outreach that basically relegates itself to be an SDR sales engagement tool but does not have the capacity to bleed into other departments elegantly, securely and easily like ours.
Q: Is this because of Conquer being truly native inside the CRM?
That's a given, and being truly native is a huge competitive advantage for us. But also how we built Conquer, flexible and modular. A client can start and say "I want to send a text and a voicemail or an email and a LinkedIn or any combination," and be able to do that because we decided we needed to make things flexible.
So here's the Conquer package. And then I have my voice package, my SMS package, my social package, and so we can mix and match. Instead of saying "You have to do this linearly," you can choose any which way you want to do it. Because we knew from our existing installed base, talking to ADP and Paychex and Toast and Lower…they all wanted to do different things but they were also all using voice. So we needed to be able to give it all to them instead of saying, "No, you have to do it in single file order along this methodology."
Q: You mentioned that you started the company with five grand and within six months you had 150 grand. At a young age, you navigated what most would see as a huge long shot and succeeded. What do you attribute this to?
Perseverance and dedication, those two.
Q: As the company gets bigger, what's your hope for our customers, and your team and yourself?
I would like the customers to be able to achieve more in less time with less resources in a more elegant fashion. Which is how we're going to continue to design the technology. It's operational execution of efficiency, that's what I want. That's what they want, and that's what I want for the business.
Q: How important is the adoption and use of Cadence by your customers?
It's absolute and unequivocal.
Q: How well does Conquer translate to other vertical industries you've yet to reach?
The CEO of Barclay Sports Entertainment gave a great presentation several years ago. Really great. John was a hero, Harvard and MIT guy, decorated fighter pilot. Just an awesome guy.
He gets up on stage and asks his team inside Madison Square Garden, "what do you think we sell?" Everybody starts saying "tickets… tickets… tickets." Jonathan says, "No, no, no, we sell experiences!"
"When a client and his wife show up, we want to know that it's his birthday or what his favorite cocktail is. We want to be able to go down and have a conversation. We track all those things in our CRM but all the communication methods we use to communicate with that client now are because of Conquer." He's telling the whole stage how they're using automation intelligence to do that.
What does that have to do with financial services? Everything. Because everybody needs to have a relationship. That has nothing to do with any vertical. In order to have a relationship, you need to be creating an experience and driving value one way or another. That's what we helped, and still help them do. They believed in me, my vision and my execution way back when.
Q: Does any particular "I helped the customer" moment from the early days stand out?
Yes, as DialSource. We had a potential customer where their telephony was unreliable in quality for inside sales and ran on Twilio just like everybody else did and many still do. But Twilio was an integration into a platform that then integrates into Salesforce. These integrations utilize a Chrome extension that wasn't reliably logging data and it was pulling data out of Salesforce, causing potential compliance problems. Nobody could solve that.
I went in there and said, "I can, and I will." I showed up with the team and we spent several weeks getting it ready and deploying it. They became one of our largest customers.
Q: How important is keeping customers satisfied?
Absolute. I care greatly about that. I cannot be respected and be looked at as a visionary across our customer base if I'm not reliably delivering high quality service and innovation.
It should always be 100 percent. And I'd say since Conquer is such a force multiplier, customer satisfaction is even more powerful and important now with Conquer than it was with DialSource then.
Q: What are some of Conquer's large enterprise customer's views of you being visionary?
ADP continually throws the most complicated global problems at us starting from when we were DialSource and all we offered was voice. Problems no one else could solve. And the story one of their executives tells is when they couldn't get reliable, secure and compliant telephony in EMEA. Nobody could do it. She came to me and I sent our team out there for a month and we solved that problem that "nobody" could solve.
Today, we represent nearly all communications globally for ADP.
Q: Anything else you want to add about being the Conquer visionary?
I can't underestimate the importance of hard work and perseverance, not giving up. That's it, there's no magic formula here. Work harder and be smarter. I'm not smarter because of genetics, but because I continually dive in the deep end. I continually have to solve complicated problems to survive. And two decades of doing this caused me to become a very intelligent and resourceful individual. It's not a given that it had to be this way.