Conquer your sales goals from anywhere, with Conquer Mobile
Enhance your selling process with Conquer Mobile, fully supported across all mobile devices. Contact leads, automatically update records, and advance cadences from anywhere in the world, just like you normally do with Conquer.
Similar to how Conquer lives inside Salesforce from your browser, Conquer Mobile resides in the Salesforce mobile app. Conquer Cadence is the only SEP that offers a mobile experience with full functionality and support, so your sales teams can leverage the same guided selling process within Salesforce even when out in the field. The same user experience as on a desktop, replicated on your mobile device.
Answer incoming calls, update records automatically, capture every touchpoint outcome – all from your mobile device. Conquer Mobile will notify you and tell you who is calling before you answer the phone, so you can be prepared to have the most effective and informed conversation.
All touchpoints and customer interactions automatically tracked, updated and compliant, from within the Salesforce Mobile app. The same user experience, only better, because you can Conquer from anywhere.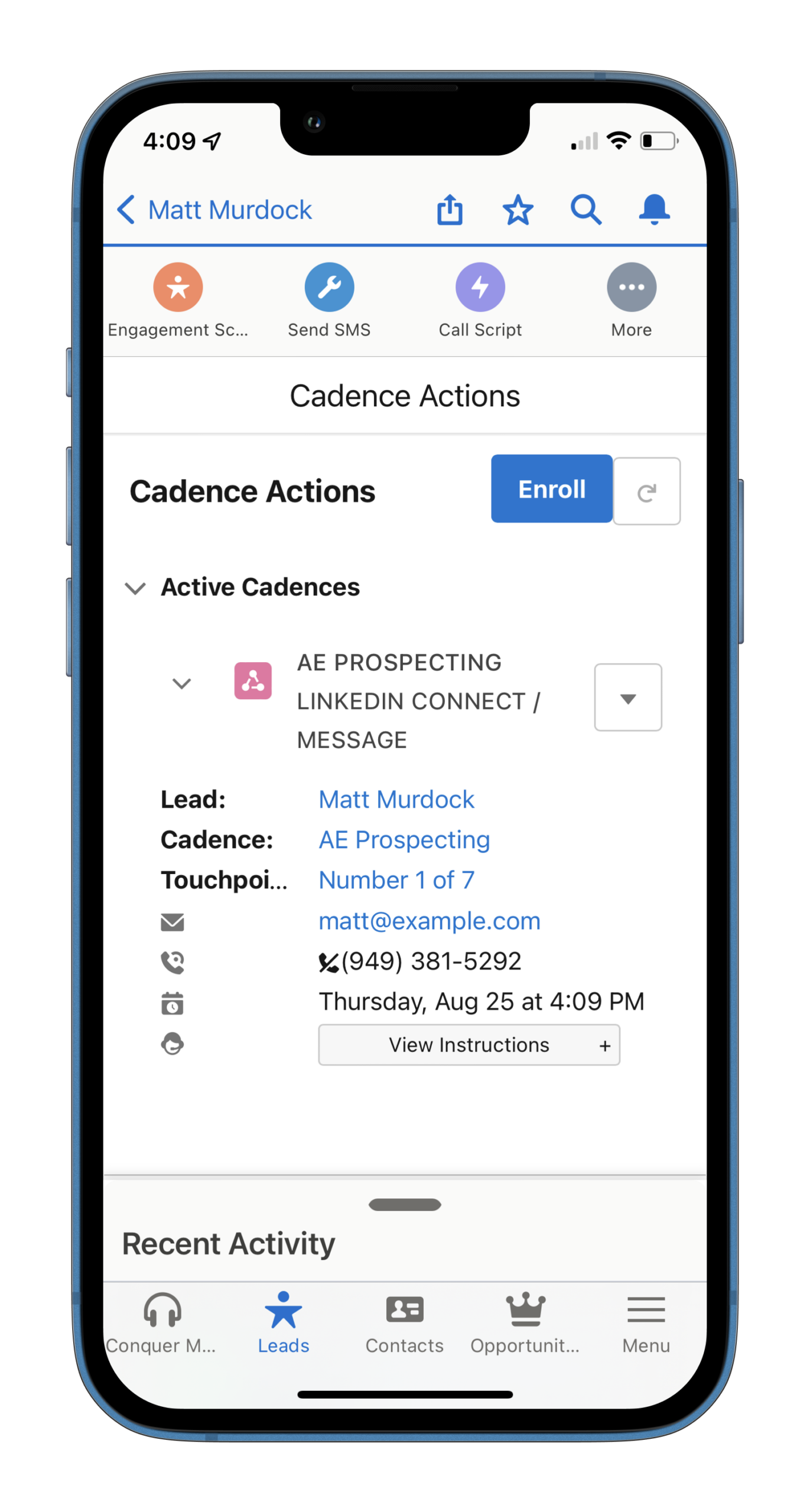 Benefits of the Conquer Mobile Experience
Communicate
Respond to customers and build relationships no matter where you are
Measure
Automatically capture all activity to the same single source of truth, Salesforce
Win
Work through cadences and close more deals from out in the field
Learn how Conquer Mobile can help your field team conquer their quotas.